Most Effective Spring Cleaning Tips
Most Effective Spring Cleaning Tips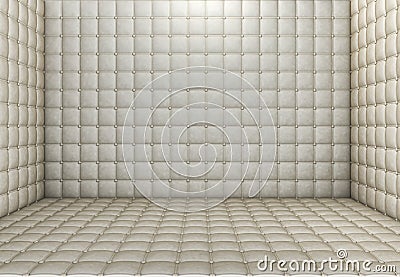 Finally, winter has passed and it's time for the much needed spring cleaning!
Flowers are blooming with birds twittering signals the start of spring and time to let in the fresh air from outside. It's such a refreshing time to let out the bundle-up winter madness and clean up the clutter to make room for a fresh new season. Most people would schedule their spring cleaning easily while others find it overwhelming especially if there are so many things to do. Working people would simply take a weekend off to do this task while others would even hire professional cleaners to do this for them.
Here are some effective spring cleaning tips that you can follow:
1. Organize. Organize your thoughts and plan of actions. In fact, it is recommended that you plan your chores thoroughly so you do not miss out on something important. Have your cleaning materials ready before getting down to the chore. You can start with the different bedrooms first then move on to the living room, dining room and the kitchen. Eventually the cleaning would end up in the attic or the garage.
2. De-clutter. This has to be done. Letting go of things not in use is important not only physically but emotionally as well. There are so many tidbits in the house that reminds you of happy and sad events. In fact, some people simply cannot move on as they have the tendency to hold on to something that is not good. Take the time to look over the things you are better without. Either you can give it away to charity organizations, organize a yard sale and sell it cheaply or the important ones can be kept for further use.
3. Store away winter clothes and things. Sheets and blankets used during winter time should be washed and store neatly. This goes the same with winter clothes like jackets, johns, and other winter accessories. It is important that you store your winter items in boxes or containers protected from mites and molds.
4. Heaters used should be stored properly and safely. Kerosene and other liquid should completely be emptied before storage and if possible, keep by the garage and out of the house away from open flames. It is also recommended to have professional gas service people clean up the furnace and other burners. After all, they were used the whole winter time.
5. Time to have the vents and air condition check before the warm weather kicks in. The first blast of air coming from unclean air condition would contain dust, dirt and allergens that you should avoid. Take out the filter and clean it up if possible; replace it if necessary. There are filters nowadays that are eco-friendly. You might want to get one of this to avoid getting spring allergies.
6. Clean up. Cleaning is not only on the outside but underneath the table, bed, couch and every heavy appliance where dust and mites have gathered. Use eco-friendly solutions to protect yourself and your family. Cleaning should not be overwhelming as you can always ask everyone in the family to do their share of work.
With these easy and effective spring cleaning tips, you are on your way to a clean and fresh place to live!