How to Set Up a Home Office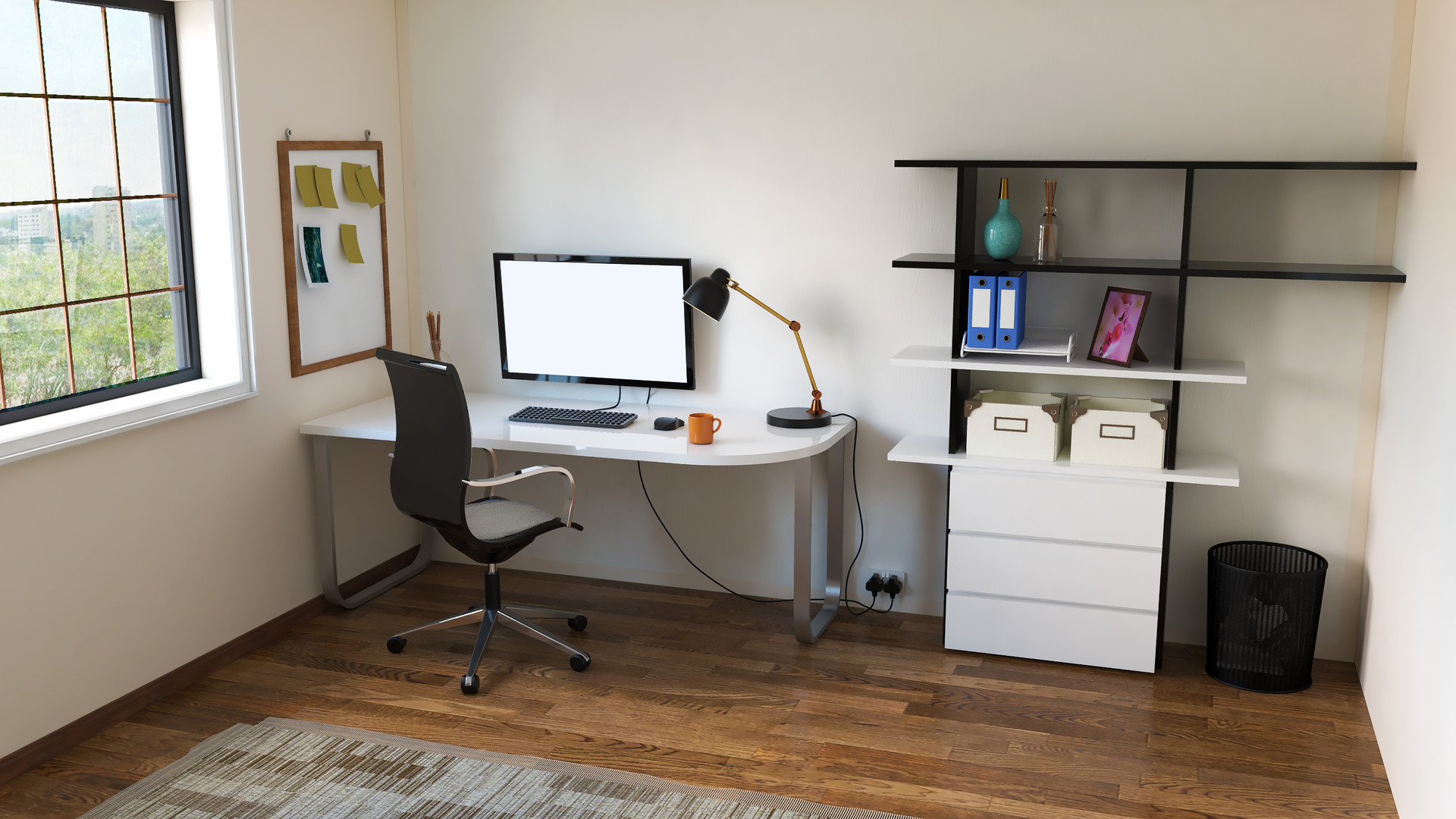 If you're starting a new job working from home or need a space to work on other projects, you may want to dedicate an area of your home to your work. A home office can improve your productivity by keeping you organized and focused. To design a workspace that works for you, try following these tips.
Choose the Right Space
The location of your office can make or break your productivity. If you have more than one room in your home to choose from, pick one that's far away from rooms that may be noisy, like the living room. Depending on the size and amount of furniture that has to fit in the room, you may also want to consider the room's layout. When you're situating your desk, make sure the lighting won't cause glare on computer screens.
Have Fun Decorating
Even though your home office is solely for working, that doesn't mean it has to be boring. Decorating the space how you want will make it feel comfortable, and you may enjoy the time you spend in your office much more if it's suited to your style. If you want to make your office feel relaxing or inspiring, try adding artwork and desk accents that will reflect that, such as plants or motivational quotes.
Make it Practical
Decorating is fun, but you should also make sure that your setup will work for you and that you have sufficient space. When searching for the best place to buy office furniture, you may need to look at stores that sell large hutch desks if you have a large space and have many belongings to keep organized; however, if you mainly work from a laptop and don't need tons of storage, a simple writing desk will be sufficient. Additionally, you'll want to keep your most important supplies accessible, not hidden away or out of reach.
To set up your home office, all you need to do is keep these simple tips in mind. You'll soon have the perfect productive space in the comfort of your own home.